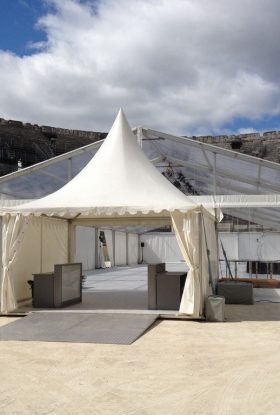 Chapitalk
Web2day aims not only to provide conferences but we'd also like you to have an unforgettable experience in these unusual venues.
This year we've planned for everything so you can enjoy the wonderful Nantes climate, as Web2day is still an open air festival.
That's why we're offering you a totally new venue, the Chapitalk ! With capacity for 300 people, it is hosting talks on technology, design, marketing and start-up businesses so you can take part in discussions about business issues.
But where ? This venue will be located on the Esplanade des Riveurs, an idyllic location to enjoy a cold drink with colleagues !