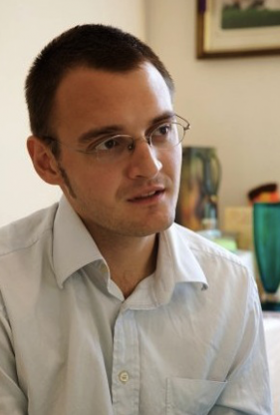 Wednesday
18h00 - 19h00
Mediacampus, Forum
Brent STRICKLAND
Researcher @ENS - CNRS - Institut Jean Nicod
Brent Strickland est chercheur à l'institut Jean Nicod à Paris, France (ENS ULM-CNRS). Son travail se situe aux frontières de la psychologie cognitive, la philosophie et la linguistique. Il a été étudiant à NYU (New York University). Il a également obtenu un master en sciences cognitives de l'Ecole des Hautes Etudes en Sciences Sociales à Paris avant de faire un doctorat en psychologie cognitive et du développement à l'université de Yale en 2013.
Brent dirige le groupe de recherche intitulé "philosophie expérimentale" à l'Institut Jean Nicod-ENS Ulm. Ce groupe est dédié aux questionnements d'importance sociétale en utilisant des méthodes expérimentales modernes et de la technologie de pointe. Les résultats de ces expériences aident à répondre aux grandes questions à propos de la nature humaine et de la société comme par exemple «Pourquoi nos sociétés sont de plus en plus polarisées? », « Pourquoi croit-on si souvent à des théories de complots? » et « Comment est-ce que nos valeurs influencent l'interprétation des données scientifiques et factuelles? ».
Brent Strickland is a researcher at the Institut Jean Nicod in Paris, France (ENS ULM-CNRS). His work lies at the frontiers of cognitive psychology, philosophy and linguistics. He studied at NYU (New York University). He also obtained a Master's degree in cognitive sciences at the Ecole des Hautes Etudes en Sciences Sociales in Paris before completing a PhD in cognitive and developmental psychology at Yale University in 2013.
Brent leads the "Experimental Philosophy" research group at the Jean Nicod-ENS Ulm Institute. This group is dedicated to questions of societal importance using modern experimental methods and state-of-the-art technology. The results of these experiments help to find answers to the big questions about human nature and society such as "Why are our societies increasingly polarised? ", "Why are we so interested in conspiracy theories? " and "How do our values influence our interpretation of scientific and factual data?" ».