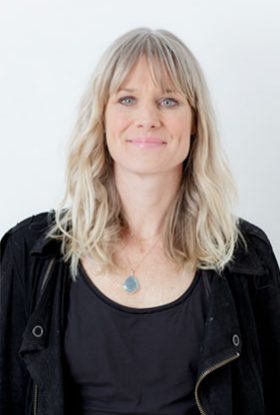 Friday
09h40 - 10h35
Maxi Room
Friday
10h35 - 11h30
Maxi Room
Carolyn MANNING
VP Brand and Community @Meetup
Carolyn Manning is the VP of Brand and Community at Meetup.  She leads the teams responsible for driving brand resonance, supporting users, inspiring organizers, and ensuring the safety and integrity of the Meetup experience.
Carolyn joined in 2017 from lululemon, a company that shares Meetup's commitment to bringing people together in real life.  She built and led lululemon's global Community team.
In an earlier incarnation, Carolyn was an attorney representing women seeking gender-based asylum in the United States.  She lives in Brooklyn with her husband and two children and she once dropped 28 points as a center for the Harborfields Tornadoes.
Hear Carolyn talk about achieving global impact through empathy, candor, and personal development : http://www.wearesubrosa.com/study/getting-your-head-in-the-game/
Carolyn Manning is the VP of Brand and Community at Meetup. She leads the teams responsible for driving brand resonance, supporting users, inspiring organizers, and ensuring the safety and integrity of the Meetup experience.
Carolyn joined in 2017 from lululemon, a company that shares Meetup's commitment to bringing people together in real life. She built and led lululemon's global Community team.
In an earlier incarnation, Carolyn was an attorney representing women seeking gender-based asylum in the United States. She lives in Brooklyn with her husband and two children and she once dropped 28 points as a center for the Harborfields Tornadoes.
Hear Carolyn talk about achieving global impact through empathy, candor, and personal development : http://www.wearesubrosa.com/study/getting-your-head-in-the-game/