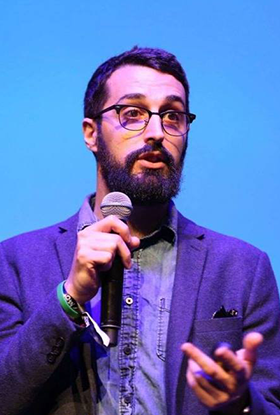 Sami GUILLERMET
Executive Creative Director @Vr Connection / Freelance
Graphiste, Directeur Artistique, Motion Designer, Directeur Créatif…
Sami à construit sa carrière sur ses capacités créatives et d'adaptations, entre le luxe, l'entertainment et la technologie.
Passionné de storytelling ses aventures l'ont amené vers la VR, un medium prometteur avec un potentiel immersif encore inégalé, il a, a travers la VRConnection, accompagné 70 entreprises françaises du secteur sur différents projets.
Graphic Designer, Artistic Director, Motion Designer, Creative Director…
Sami built his career on his creative abilities and adaptability, working in the luxury, entertainment and technology sectors.
Passionate about storytelling, his adventures led him to VR, a promising and exciting medium with an immersive potential which remains unparalleled. Through VRConnection, he has provided guidance to 70 French companies in the sector on different projects.