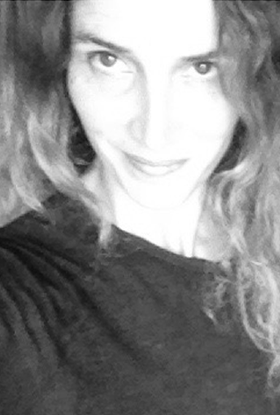 Mercredi
09h35 - 10h05
Salle Maxi
Sandrine ROUDAUT
Co Founder @Alternité
Chercheuse-semeuse d'utopies. Auteure, conférencière, cofondatrice de Alternité, prospective soutenable et désirable et La Mer Salée maison d'édition alternative.
Après 15 ans de stratégie d'entreprise, elle se consacre aux meilleurs moyens de faire advenir un monde meilleur. Ses recherches portent sur la nouvelle société du lien (le triptyque: Enjeux d'un monde soutenable – Esprit Collaboratif- Outils numériques) et sur les subtilités de l'âme humaine (freins au changement, mécanismes de croyance, de résignation, de soumission à l'autorité). Elle travaille sur la force des utopies, l'émergence des dynamiques citoyennes, les liens entre l'engagement et l'accomplissement personnel. Son inspiration est décloisonnée: nouvelles économies, biomimétisme, psychologie sociale, neurosciences, philosophie, histoire, expérimentations personnelles. Elle est membre de la mission Innovation Low Tech de Philippe Bihouix et experte pour l'Institut des Futurs souhaitables.
Elle est auteure de :
L'utopie mode d'emploi (2014) : S'affranchir du développement durable et de la RSE pour lever les freins au changement et libérer l'inspiration.
Les Suspendu(e)s (2016) : une réflexion historique et contemporaine sur la désobéissance, l'héroïsme ordinaire, la soumission à l'autorité. Et le bonheur dans tout ça ?
Researcher-sower of utopias. Author, lecturer, co-founder of Alternité, for a sustainable and desirable world, and La Mer Salée, an alternative publishing house.
After 15 years in corporate strategy, she now devotes herself to the best ways of bringing about a better world. Her research focuses on the new society of relationships (the triptych: challenges of a sustainable world – the collaborative spirit – digital tools) and on the subtleties of the human soul (resistance to change, mechanisms of belief, resignation and submission to authority). She works on the strength of utopias, the emergence of citizen dynamics, the links between commitment and personal accomplishment. Her inspiration is decompartmentalised: new economies, biomimetics, social psychology, neuroscience, philosophy, history and personal experimentation. She is a member of Philippe Bihouix's Innovation Low Tech mission and an expert for the Institut des Futurs souhaitables (Institute of Desirable Futures).
She is the author of:
L'utopie mode d'emploi (2014) (Utopia: a user's manual): beyond sustainable development and CSR to lift the brakes to change and to liberate inspiration.
Les Suspendu(e)s (2016) (The suspended): a historical and contemporary reflection on disobedience, ordinary heroism and submission to authority. Wherein lies happiness?